We are going virtual!
The 2020 RPIC REAL PROPERTY

Professional Development Days
December 8, 2020 – February 23, 2021
REGISTER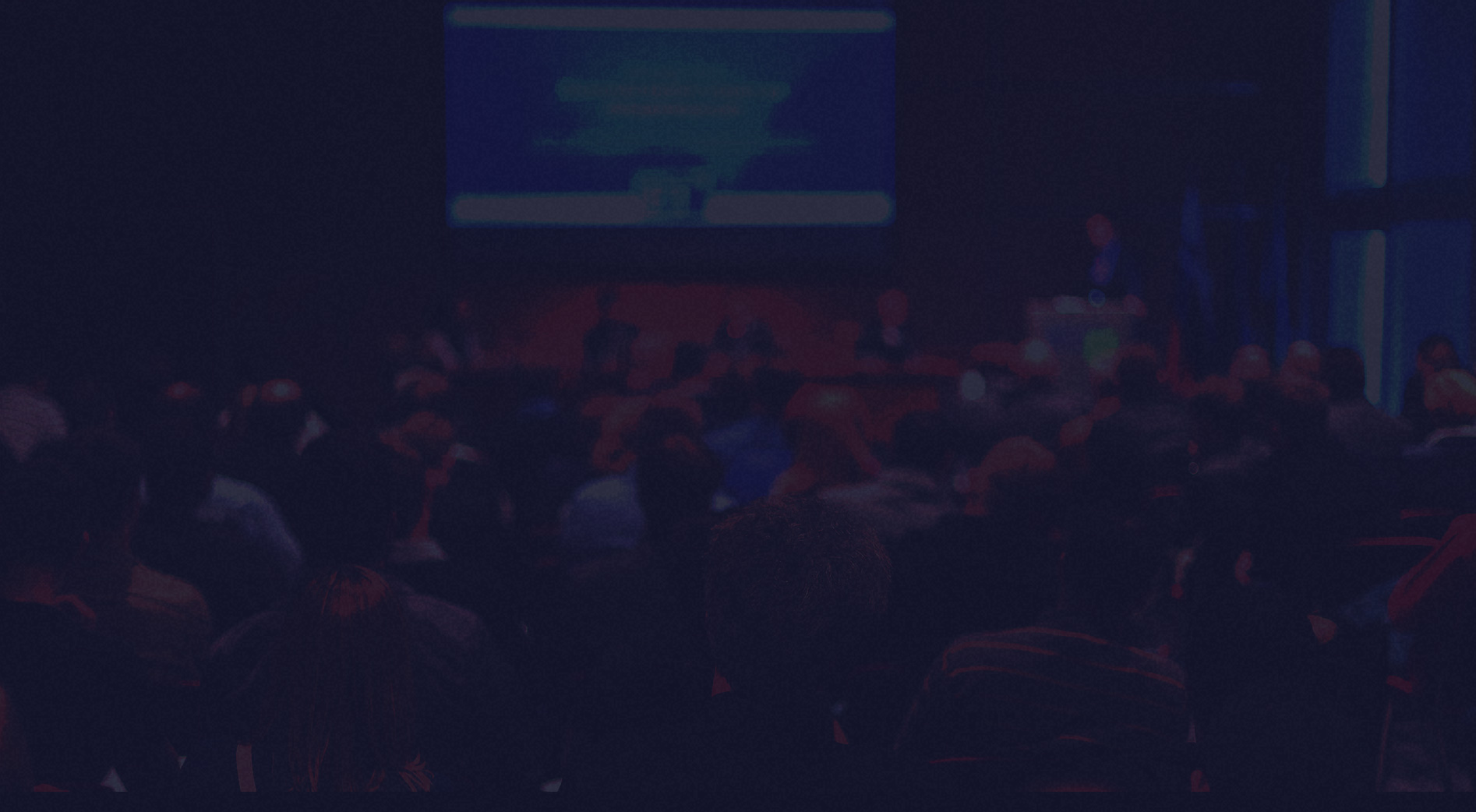 WE'VE ADAPTED OUR PROGRAM
The traditional Professional Development Day has been expanded to "days" so that everyone will have an opportunity to attend more than one training session. Pick and choose any number of sessions that are of interest to you and engage with real property professionals to further expand your portfolio. Gain a better understanding of how to integrate new ideas and solutions within your current positions.
ONE GC: THE ART OF INTEGRATION
TUESDAY


December 8, 2020

TUESDAY


January 12, 2021

TUESDAY


January 19, 2021

TUESDAY


January 26, 2021

TUESDAY


February 9, 2021

TUESDAY


February 23, 2021
Carbon Management: High Level Strategy and Energy Performance Contracts
The efforts required to reach the GHG emission reduction targets set out by the federal government are still considerable. Although the built environment GHG emissions do not constitute a very large proportion of Canadian emissions, many experts agree that sustainable management of the lifecycle of buildings represents, at least in the short-term, the greatest opportunity to significantly reduce Canadian GHG emission. Indeed, the technology, know-how and financing mechanisms that are required to decarbonize the building stock is readily available.
Objectives:
1. Learn how to develop a carbon management strategy.
2. Understand the role of energy efficiency in carbon management.
3. Master how to leverage energy performance contracts to support the decarbonization of your buildings.
Presented by: Geneviève Gauthier, National Director – Consulting Services, Econoler
The Government of Canada (GoC) currently has a number of policy instruments to promote Indigenous participation in the federal procurement process:
Contract set-asides under the Procurement Strategy for Aboriginal Business (PSAB), created in 1996;

– Regular contracts: contracts not set-aside under PSAB awarded to Indigenous businesses;

– Indigenous Benefit Plans / Participation Components;
– Contracts awarded under Comprehensive Land Claim Agreements;
– Other Indigenous Procurement activities; and,
– Indigenous Procurement Modernization Initiative, launched in 2017.
The application of these policy instruments to increase the participation of Indigenous firms to government procurement has not worked as well as anticipated. Further, in 2020, the responsibility for procurement modernization shifted from Indigenous Services Canada to Public Services and Procurement Canada. Focus is much broader, encompassing all of the above, including outreach, training and governance. Doing business Indigenous firms can sometimes differ from their non-set-aside counterparts – establishing relationships and understanding their cultural landscape goes a long way to ensure that we successfully contribute to the economic sustainability and self-determination of Indigenous communities.
Infrastructure, construction, maintenance and energy/greening projects are industry verticals in which Indigenous businesses have capacity to deliver on our needs as GoC clients.  As GoC clients, we can, as a community, support the attainment of the goals being set through the modernisation of Indigenous Procurement policy.
Objectives:
1. De-mystify the GoC Indigenous Procurement Modernisation Initiative
2. Facilitate participation of Indigenous businesses in GoC procurement by providing the information, tools and interest to access contract opportunities
3. Develop the knowledge needed to develop and apply an approach to Indigenous Procurement tailored to each department
Presented by: Indigenous Services Canada, Public Services and Procurement Canada, Department of National Defence
THE ART OF THE POSSIBLE: HARNESSING DATA ANALYTICS FOR "REAL" RESULTS
COVID-19 has changed how we work and live. With everyone under quarantine or self-isolation, we have never been more separate. But unlike previous generations that have endured similar pandemics, we have also never been more integrated globally – thanks to technology. And it will likely also be technology – advanced computing methodologies and data analytics – that will help us as a society, and as real property professionals, recover faster from the impacts of the pandemic.
We also recognize that the federal government Real Property community need now, more than ever, to leverage the advancements in data analytics to make sound decisions for their teams – and for Canadians.
What data do federal real property professionals need to manage their properties? How can they harness the latest technologies – Big SCADA, Internet of Things, Machine Learning – and data analytics to harvest intelligence that will enable them and their organizations to make the best decisions possible? Ones that result in real results: cost savings, reduced greenhouse gases, improved occupational standards – even improved relationships with the Canadians you and your departments serve?
Our four-part webinar series will guide you and your team through the elementals of best practice data analytics for federal real property professionals. We will begin by reviewing the types of data federal real property experts need to collect to make key decisions, where to find-or collect-good data, and the basics of best practice data and data analysis. Then we'll review relevant case studies where data analytics have been applied in four main Real Property domains: procurement, project management, asset management, and operations. In our third module, we'll ask participants to engage in a practice case study applying data analytics to achieve sustainability goals, and we'll end with an interactive panel discussion with data analytics experts moderated by a federal real property expert.
Our proposed workshop will be delivered as a four-part series:
Part I: Federal real property data analytics 101
Part II: Case Studies in Real Property
Part III: How Data Analytics Can Support Your Sustainability Goals
Part IV: Panel discussion: Where data analytics is taking real property
Presented by: Stantec Consulting Inc. and PwC.
ASSET MANAGEMENT FOR REDUCING RISK AND IMPROVING RESILIENCE OF YOUR ORGANISATION
Asset management is an organisation's ability to realise value from its assets, whether they are physical or intangible, by finding an optimized balance between cost, performance and risk. First, an asset management framework will be highlighted including the following topics: strategy and planning, asset management decision making, life cycle delivery, asset information, organisation and people, risk and review. Second, the manner in which managers approach risk and resilience will be discussed in more detail with consideration of the changing workplace. Third, two case studies on the management of assets will be presented for gathering asset information, turning data into dashboards, enabling decision-makers and reducing risk. Specific attention will be provided on how the new workplace will impact the process of managing assets throughout their lifecycle, such as HVAC systems and how property managers can better integrate workplace indicators, such as a suitability index.
Presented by: Institute of Asset Management – Canada, University of Ottawa, Jacques Cartier and Champlain Bridges Inc.

PUBLIC PRIVATE PARTNERSHIPS – FROM THEORY TO CONTRACT MANAGEMENT
The purpose of the session is to provide participants with:
Presented by: Public Services and Procurement Canada
GOVERNMENT OF CANADA ACCESSIBILITY STRATEGY
The purpose of the session is to provide participants with:
Presented by: Office of Public Service Accessibility, Treasury Board of Canada Secretariat; Accessibility Office, Public Services and Procurement Canada; Employment and Social Development Canada, Public Safety Canada, Canadian Accessibility Standards Development Organization
Interested in sponsoring our 2020 conference?
Sign up to our newsletter